When you're traveling, one of the things you'll likely start looking into is all the different methods of eating. Eating is a huge part of travel for many people; after all, you have to eat, so you might as well eat great food, right? The good news is that there are many different ways you can eat while traveling. Here are four options that you can use to fill your stomach and try something new every day while traveling.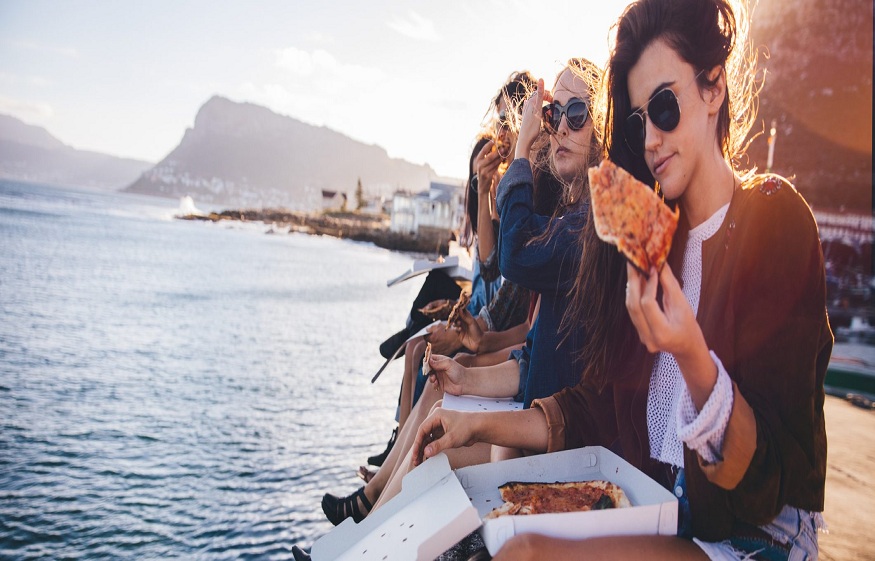 1. To-Go Restaurant
A to-go restaurant can be a great way to get amazing food while also eating it somewhere you really enjoy. For example, say you're visiting Paris and you want to enjoy yourself at the Luxembourg Gardens. While it's definitely fine to just sit and enjoy the beautiful day at the gardens, you may instead opt to buy food from a to-go restaurant, then sit at the gardens and eat lunch while you do. That way, you can both enjoy your food and enjoy your time.
2. Sit-Down Restaurant
A sit-down restaurant is often better for people who want to make their food a highlight of their experience. Many people schedule dinners at sit-down restaurants, and especially if you're on a once-in-a-lifetime trip, you may want to spend the money necessary to go to one of the most luxurious restaurants in the world. These restaurants are typically more expensive, but the time and experience are absolutely worth it.
3. Drive-Through Restaurant
What if you're prizing speed over everything else? In this case, a drive-through is probably your best bet. Many people use drive-through restaurants for when they need to eat in the car; for example, if you have a long drive ahead of you and you're running a bit behind, you might go past a drive-through restaurant. This is a great way to fill your stomach with tasty food while also not having to spend any extra time eating it.
4. Food Delivery Service
A food delivery service can be a great way to get food delivered right to your doorstep, even if you're in a hotel or an Airbnb. It means that you don't have to worry about taking time out of your journey to go get food, and it also means you're able to schedule the food to arrive at a specific time, like just when you get home. Plus, when you use a GrubHub promo code or a similar money-saving method, you can even save on your food.
Conclusion
None of these are the "wrong" or "right" way to eat while traveling. They're all the perfect way to eat for certain situations. You're not going to eat the same way when you have to be somewhere in 15 minutes as you will when you have an entire evening of food and entertainment ahead of you. As long as you know all four of these methods of eating, you'll be prepared for anything that happens while you're traveling.