North Austin is a residential neighborhood in Texas with a total land area of approximately 790 km2 and is home to more than 170,000 residents! North Austin is a vibrant neighborhood filled with awesome establishments and zones that you should definitely visit during your trip. In addition, North Austin's city nightlife is one of the best things about this neighborhood. Take time to explore!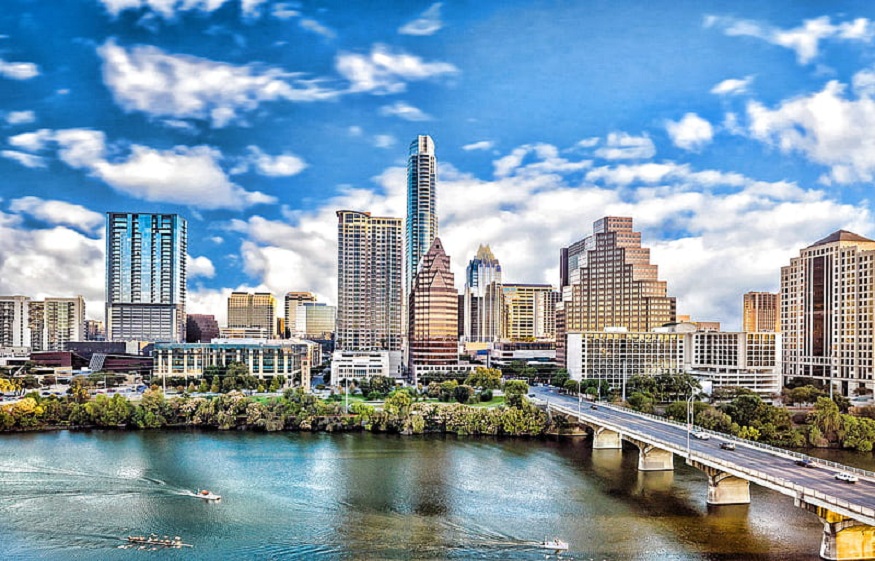 North Austin is also a good choice to live in. It's a convenient, peaceful, and friendly neighborhood with many activities you can do. The housing prices can be affordable, but if renting a home is your preference, you can also find many great apartments for rent in North Austin, TX.
This article will tackle the five best things to do in North Austin, Texas, which will guide you on what places to visit during your trip and the best places you are probably looking for.
1. Climb at the Crux Climbing Center.
 First on the bucket list is the Crux Climbing Center. If you are a person who wants to try the challenge of climbing, visiting the Crux Climbing Center is right for you. This rock gym will definitely offer you the exciting and thrilling experience of climbing the rocks. The climbing center allows everyone to climb. However, children under 12 years old tend to demand parental supervision. The Crux Climbing Center can also offer climbing lessons and will surely provide you with the fitness activity through climbing that you don't usually experience.
 2. Experience flying at iFly Austin. 
Located at 13265 North US 183, iFly Austin is an indoor skydiving facility! By entering a glass room, this establishment will allow you to experience what flying is like! Aside from letting you experience what it's like to fly, iFly Austin also caters to activities such as birthday parties, field trips, or other private events. Visiting iFly Austin will surely give you the best experience and will give you the exciting feeling of flying.
 3. Explore the Inner Space Cavern. 
Are you a traveler who loves to explore underground caves? Then the Inner Space Cavern is definitely a place you should go to! The Inner Space Cavern, located in Georgetown, is one of the oldest caves, having existed for more than 20 million years! The cave was discovered in 1963, and the details and structures remain intact from the water passing through the limestone. The Inner Space Cavern is truly a wonder that will amaze your eyes. However, touching anything is prohibited.
 4. Watch a movie at Alamo Drafthouse. 
Opened in 1997, the Alamo Drafthouse in Austin, Texas, is a movie theater! It's a large cinema and is a perfect place where you can watch various movies and have a good time with your friends and family. Plus, the Alamo Drafthouse also offers different kinds of food menus! The ticket prices vary depending on whether you are a kid or an adult.
5. Shop at The Domain. 
Located in North Austin, The Domain is an establishment where you can work, play, and shop! It's a mall that contains a lot of eateries, stores, and activities that will surely make you spend a lot (in a good way!) and will provide you with the stuff that you need.
 6. Enjoy barbecue at the Salt Lick.
Are you tired and hungry from all the tours you've gone on and the places you've visited? Then dine at the Salt Lick! It's a restaurant that mainly serves barbecue. If you enjoy heavy eating and are fond of meat, the Salt Lick will not disappoint you. This eatery serves meat such as pork, ribs, enormous hotdogs, beef, you name it! And it even comes with delicious sauces that will satisfy your cravings. Located in North Austin, the Salt Lick is one of the most popular BBQ restaurants in town. 
Austin, Texas is an amazing bucket-list destination that offers a lot of tourist attractions that are really worth visiting. Above are just some of them. In fact, there are a hundred of them that you should definitely add to your list of must-visit places.