When visiting the picturesque island of Sal in Cape Verde, you'll be delighted to find a plethora of restaurants offering a diverse range of delectable dishes. There are a number of renowned Cape Verde restaurants you should visit. From local Cape Verdean specialties to international cuisines, these restaurants cater to every palate and promise an unforgettable dining experience. Let's embark on a culinary journey to explore some of the top restaurants on Sal.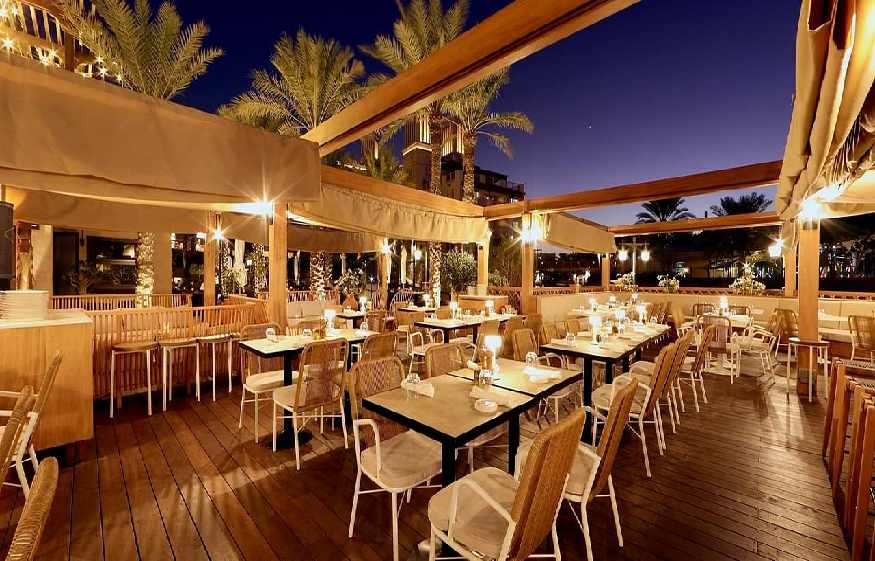 Savoring Culinary Delights: Best Sal Restaurants
Criola: A Local Favorite
For a quick and tasty meal in the heart of Santa Maria, Criola is the go-to spot. This unassuming restaurant is beloved by taxi drivers and town workers alike, which speaks volumes about its popularity. Offering fresh and delicious dishes, Criola serves up a variety of local produce, ensuring a delightful feast with every visit. Additionally, the owner's bar/restaurant in Ponta Preta comes highly recommended, providing yet another excellent dining option.
Odjo De Agua: An Exquisite Seafront Experience
Nestled close to the sea, Odjo De Agua offers a stunning location and top-notch service. While it may be a bit pricier than other establishments, the dining experience at Odjo De Agua is worth every euro spent. The extensive menu boasts delectable dishes, complemented by an impressive wine list that includes local favorites such as Fogo wine. Dining here, as the waves gently lap against the shore, creates a memorable experience that perfectly captures the essence of Sal.
Palm Beach: A Beachside Pasta and Pizza Haven
If you're craving the comfort of your favorite pasta and pizza bar back home, Palm Beach is sure to hit the mark. With an Italian chef at the helm, this restaurant serves up mouthwatering Italian cuisine at great value for money. While the service may not be the epitome of sophistication, the focus here is on enjoying the breathtaking beach view, a cold beer in hand, and scrumptious food that will leave you utterly satisfied. Watching the sunset while savoring your meal adds a touch of magic to the already enchanting atmosphere.
Morrabezza Beach Club: A Feast with a View
Few restaurants on Sal can rival the allure of Morrabezza Beach Club, situated on the beachfront of Morabeza Hotel. The panoramic view sets the stage for a culinary journey that embraces various flavors and nationalities. Indulge in dishes reminiscent of home, such as prime steak and chicken, or venture into the local delicacies like Capaccio, a perfectly marinated raw meat or fish. This restaurant is an absolute must-visit, promising an amazing blend of gastronomic delights and breathtaking vistas.
Cultural Cafe: Embracing Cape Verdean Tradition
Located in Santa Maria's old square, Cultural Cafe is a treasure trove of traditional Cape Verdean dishes. Immerse yourself in the authentic atmosphere, complemented by frequent musical entertainment that fills the air. Here, you can relish in the rich flavors of Cape Verdean cuisine, allowing your taste buds to dance to the rhythm of local traditions. Check this Cabo Verde blog for more information.
Angelas: A Homely Cape Verdean Gem
For a taste of Cape Verdean warmth and hospitality, Angela's is the place to be. This charming restaurant serves up traditional home-cooked food that captures the essence of Cape Verdean culture. Locally renowned and popular among the island's residents, Angela's offers an authentic Cape Verdean experience that will make you feel right at home.
Barracuda: A Seaside Culinary Retreat
Located on the seafront, Barracuda is a central dining spot that takes full advantage of the fresh seafood caught daily from the pier. As the sun sets, illuminating Santa Maria with a warm glow, Barracuda provides the perfect setting to enjoy a sumptuous seafood meal. The culinary journey culminates in a sensory experience that celebrates the sea's bounty and the island's natural beauty.
As you explore the enchanting island of Sal, be sure to indulge in the culinary delights offered by these outstanding restaurants. Each dining experience promises a unique blend of flavors, traditions, and stunning backdrops, making your visit to Sal an unforgettable feast for the senses.